Dankorations:
E-Commerce Cannabis Decorations
Dankorations provides its customers with unique cannabis decorations, perfect for all types of parties. While their products can be used for fun festivities, their mission is to give back to Criminal Justice Reform organizations. In 2020, Dankorations turned to Herban Creative to create new product, website, and social media imagery to provide a professional, consistent, and aesthetically pleasing look to help drive online sales.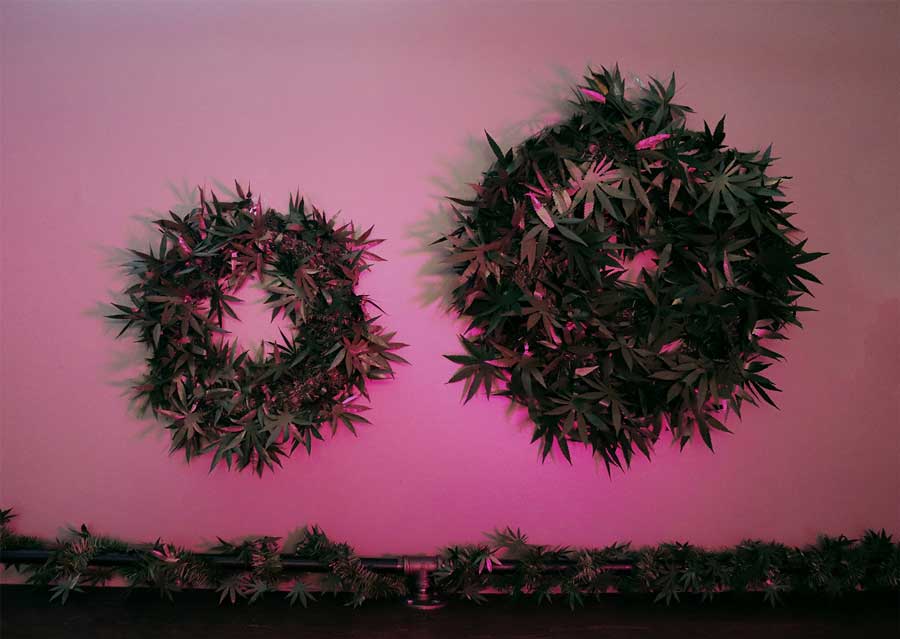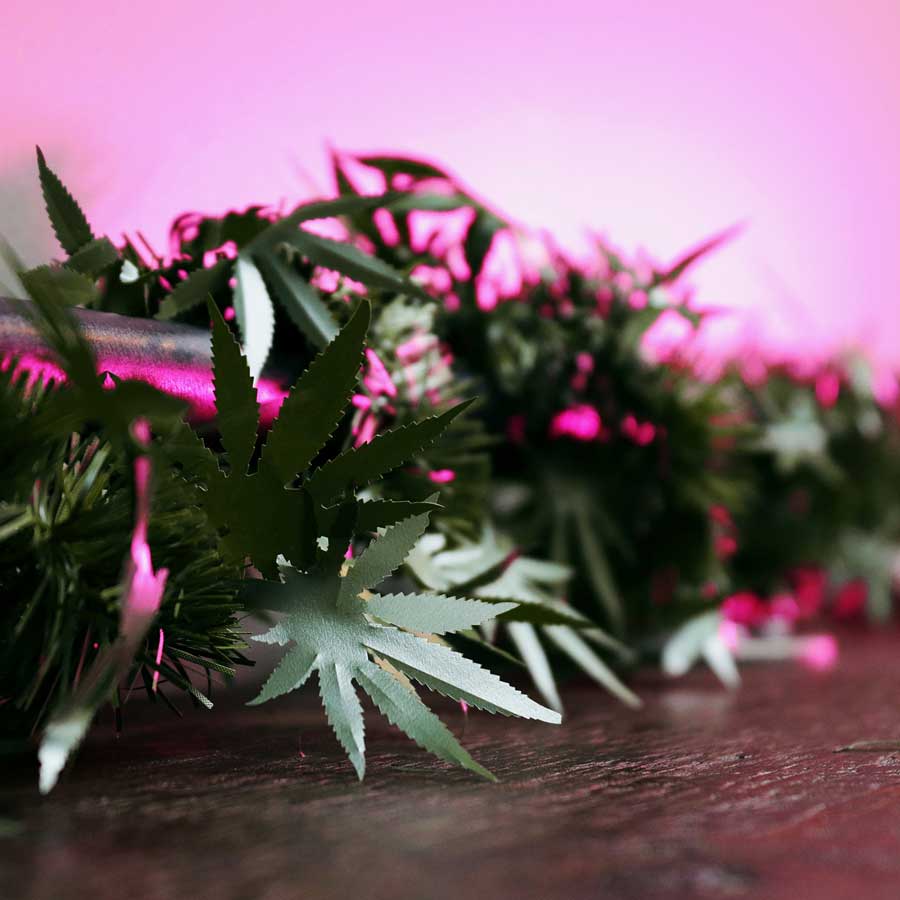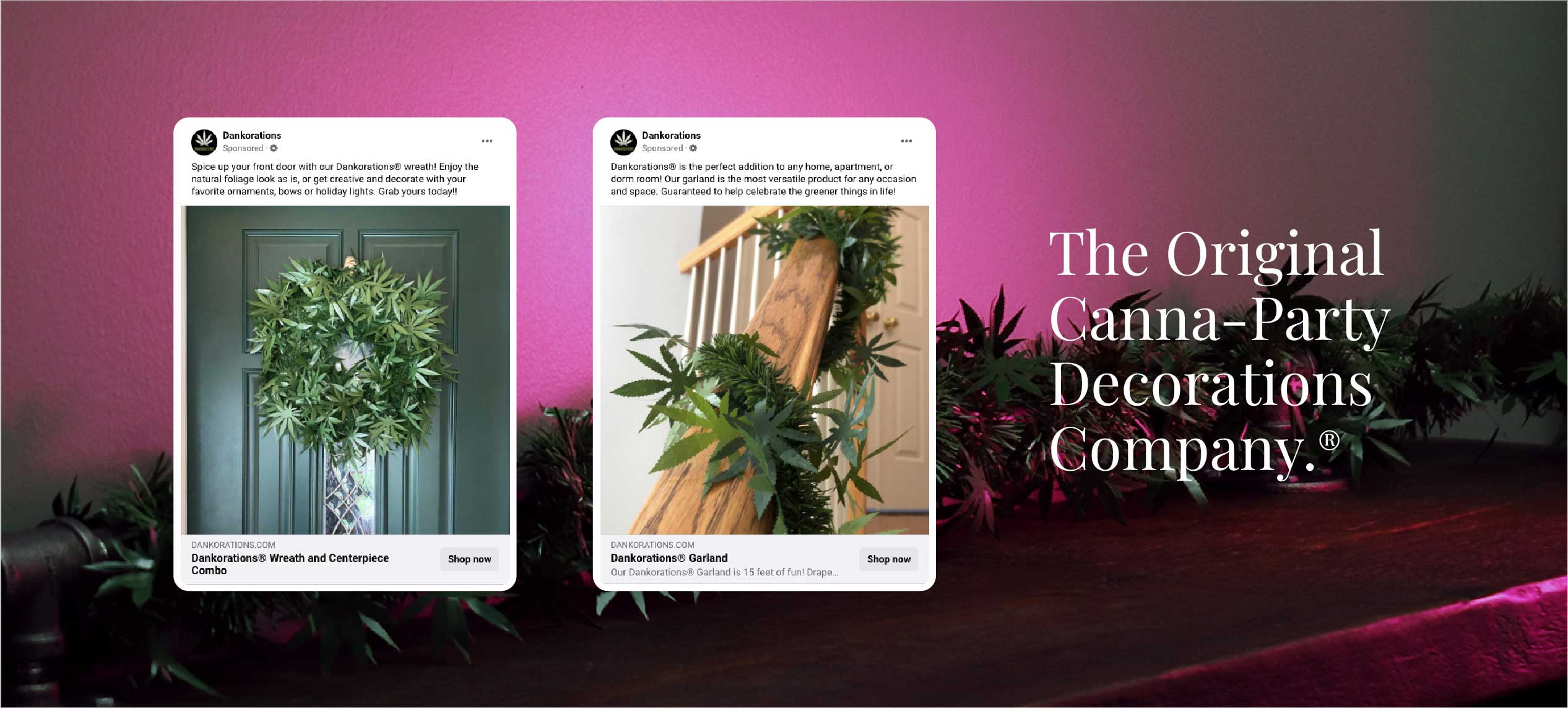 Following a 3-month Facebook campaign, the Dankorations® Wreath and Centerpiece Combo reached 292,157 people, generated 8,173 link clicks, and 515,636 impressions.
Dankorations® Garland reached 224,330 people, generated 6,285 link clicks, and 451,652 impressions. This created an increase in website traffic and Shopify sales.
Despite the recent unforeseen challenges for businesses due to the COVID-19 pandemic, Dankorations' overall campaign highlights proved very successful. In the past year (Sep 1 – Dec 31, 2020, vs. May 2 – Aug 31, 2020), we saw:
Sep 1 – Dec 31, 2020 vs. May 2 – Aug 31, 2020