What You Need to Know About NJ's Recreational Weed Licenses
Following the August 21st deadline, the NJ Cannabis Commission rolled out its first set of regulations for NJ recreational weed businesses. Businesses will need to obtain a license to grow, process, and sell marijuana. There are currently six classes of recreational use licenses in NJ.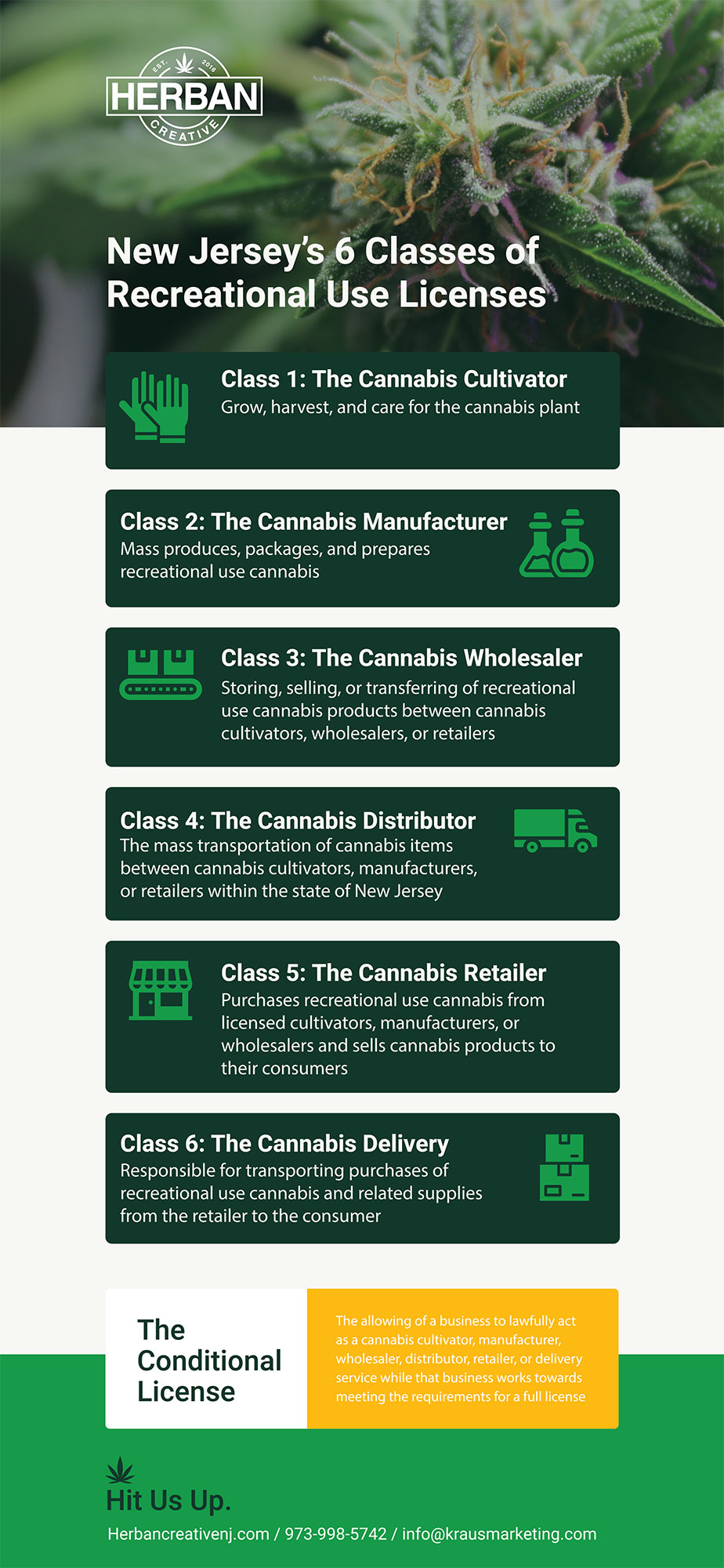 Stay Up to Date with Herban Creative
For more information regarding weed legalization in NJ, stay up to date with Herban Creative.